Jeannine Morber
Founder Morber Marketing Group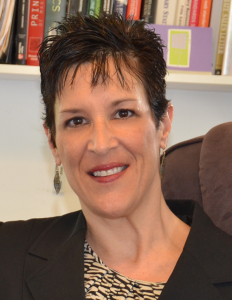 Jeannine Morber has over 25 years sales and marketing experience in industries ranging from health & fitness to technology and everything in between. With a BS degree in Computer Science and an (almost) MBA with concentrations in Marketing & Information Technology she's considered a combination of old school marketing know-how with a high tech twist.
After years of trying (and failing) at being happy as an order-taking compliant worker bee, Jeannine started her own company, Morber Marketing Group in January of 2010. The company focuses on assisting marketing, PR, sales and customer service teams with integrating and utilizing new technologies.
Morber also writes a blog for her company which features her slant on marketing, sales and customer service issues and on her re-invention of some old stand-bys. Her post "The 30 Second Elevator Speech Revisited", written in the summer of 2011 is still the most popular post on the blog with new readers rolling in daily.
Jeannine also delivered a different view on networking in "The Art of Stepping Aside to Stand Out" which is her most requested blog post for reprint permissions.
Jeannine is also a popular public speaker known for her high energy and humorous style. She also develops and conducts customized training sessions for businesses throughout the Mid-Atlantic area.
"I am and always have been a big computer nerd, but a very social one." says Morber "I feel that now, it is finally a cool thing to be".
Morber says "I am lucky in that I'm really really old so I was able to watch online communities form right before my eyes."
She continues "In 1992 when things started heating up in online communities – I already owned a computer with a modem. I have colleagues though who not only didn't have a computer or modem back then – they hadn't quite mastered pooping on the potty either."
In 2012, Morber became a blogger for 12Most.com and writes posts for that forum on business topics.
Jeannine lives in a suburb of Baltimore Maryland with her husband John and her Great Pyrenees/German Sheppard mix Cisco.